Give a Father's Day gift to protect future Pacific fathers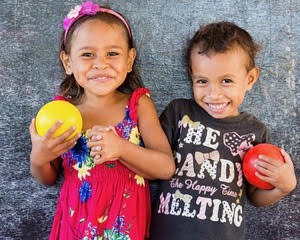 Sunday 6 September 2020 is Father's Day in many countries including New Zealand, Australia and Canada. Here is a way to thank the fathers in your life, whether that's your own father, or the fathers of your children or grandchildren.
Many find buying for fathers problematic and the restrictions that coronavirus is placing on many of us may make visiting at this time difficult. Rotary Give Every Child A Future (RGECAF) is offering you the opportunity to purchase a gift of a different kind, a donation to a Rotary project that will save lives in the Pacific through immunisation.
Rotary, working with UNICEF, will deliver vaccines to infant boys (and of course girls) in nine Pacific Island countries, to protect them against life-threatening diseases. Vaccines that, without this project, these children would not receive.
For each $45 you give, you can protect one child. Donations contribute to vaccine purchase, storage equipment and healthcare worker training, thereby strengthening healthcare systems across the Pacific.
FIRST
, click the DONATE NOW button on this page to make a donation to save a life through vaccination.
SECOND,
click here to open the e-card (generic) or here for the 'New Father's' e.card, for those first time dad.
FINALLY,
cut and paste this link into your message to the recipient.

We at RGECAF, on behalf of generations of Pacific families, THANK YOU